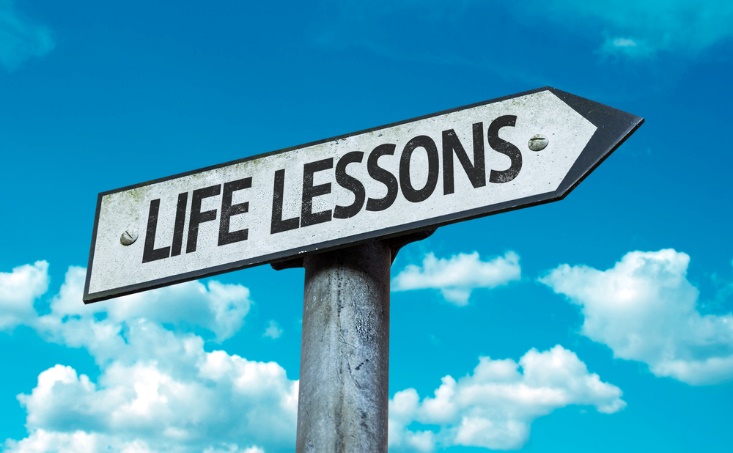 I remember when my mom, or dad, would say, "Don't do that. You are going to get hurt!" Most of the time they were right, and sometimes I even listened to them. But as we get older and leave that wonderful place called home, mom and dad are not always there watching us and warning us of those dangers that lie ahead. We had to learn when to stop, and which path to take. Most of the time I did pretty well, but on occasion, I pushed the limits and paid the price. As I look back on my life, many of the most important lessons I've learned in life have come from slight errors in judgment. I made choices on impulse and did not listen to that inner voice that we all have. Rash decisions sometimes resulted in awkward situations. I wish I could say that I always make the right decisions, but I don't. That's just part of being human. What we hopefully learn as we get older is how wise it is to listen to our intuition, tap into that small voice in our heads, and let it help guide our decisions. It's also important to remember that mistakes and missed turns often are some of our greatest teachers. Life's always teaching us – it's our job to look for the lessons.
Something to Think About
I now understand my parents' point of view much more clearly. It is easier to STOP before you fall, and usually a lot less painful!
Weekly Activity
Call your mom, your dad or that person in your life who helped guide you early on. Thank them for their guidance and their love.
Words of Wisdom
Life is too short to spend your precious time trying to convince a person who wants to live in gloom and doom otherwise. Give lifting that person your best shot, but don't hang around long enough for his or her bad attitude to pull you down. Instead, surround yourself with optimistic people.
– Zig Ziglar
Life is available only in the present. That is why we should walk in such a way that every step can bring us to the here and the now. – Thich Nhat Hanh
Life is a succession of lessons which must be lived to be understood. – Ralph Waldo Emerson
Life is a grindstone. Whether it grinds us down or polishes us up depends on us. – Thomas L. Holdcroft
Life is an opportunity, benefit from it. Life is beauty, admire it. Life is bliss, taste it. Life is a dream, realize it. Life is a challenge, meet it. Life is a duty, complete it. Life is a game, play it. Life is a promise, fulfill it. Life is sorrow, overcome it. Life is a song, sing it. Life is a struggle, accept it. Life is a tragedy, confront it. Life is an adventure, dare it. Life is luck, make it. Life is too precious, do not destroy it. Life is life, fight for it. – Mother Teresa